• Germinación • Paulownia • Reforestación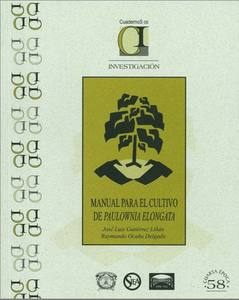 La industria maderera en México actualmente demanda más de 25 millones de metros cúbicos de madera para muebles, empaques especiales y construcción; en contraposición, los tres mil productores que agrupa este sector apenas surten ocho millones de metros cúbicos de madera incluyendo el millón de metros cúbicos que exportan. Como la producción nacional no ha sido suficiente para cubrir las necesidades de consumo, se ha tenido que importar gran parte de este material de países asiáticos, africanos e inclusos americanos. Sin embargo, el panorama podría cambiar pronto gracias a la aportación de la biotecnología y a la introducción en México...
---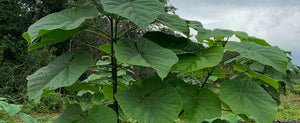 Paulownia Shan Tong (Fortunei x Tomentosa) -20°  Selective breeding of paulownia in the 1970s and 1980s focused primarily on levels of growth and adaptability. Over time, the comprehensive use of Chinese paulownia wood and the continuous improvement and development of processing technologies made it clear that the previous generation of clones could not meet the requirements of the time. Current genetic improvement not only focuses on the levels of growth and adaptability, but also on improving the quality of the wood and solving the problems derived from its processing and use. Shantong paulownia is the new generation of artificially crossed...